Page 1 of 2
 Limited editions
For many years, Tamiya took the habit of releasing models produced in limited series. However, for reasons we don't understand, these models were released In so many different series of references that it is became difficult for fans to even know about them, not to mention finding them.
This is the meaning of this article: limited series models released in the standard 58xxx series are not to be listed here, neither are the TRF kits which are listed in another article.
23000 series
This series counts Ready To Run models, but they are different from those found in the XB Pro series (whenever applicable). In addition to the RTR condition, the models listed here are generally equipped with the optional light and sound unit (MFC-02) or a light system (TLU-01), but this does not apply to all the models of the series.
As it seems, this series is still active, despite the latest model aging from 2012.
23643 Ford F350 High-Lift
Full Operation Finished Blue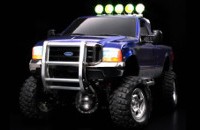 23644 Ford F350 High-Lift
Full Operation Finished Red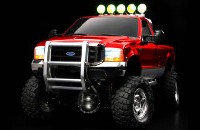 23651 Toyota Hilux High-Lift
4x4 4WD Full Set Finish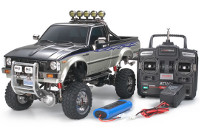 23656 Toyota Land Cruiser
Red (CR-01)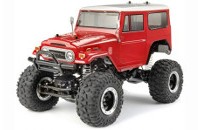 23657 Toyota Land Cruiser
Green (CR-01)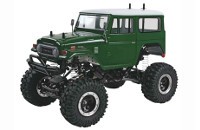 23661 Mercedes Unimog 406
Full Operation Finished Orange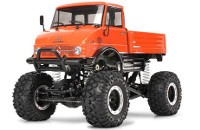 23662 Mercedes Unimog 406
Full Operation Finished Yellow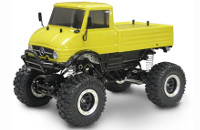 23663 Toyota Tundra High Lift
Full Operation Champagne Gold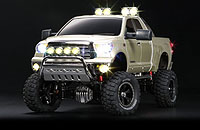 23664 Toyota Tundra High Lift
Full Operation Metal Black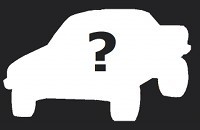 23665 Toyota Tundra High Lift
Full Operation Mica Red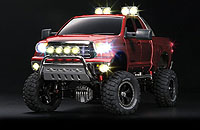 23666 Toyota Tundra High Lift
Full Operation Gunmetal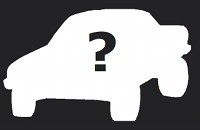 23667 Toyota Tundra High Lift
Full Operation Mica Blue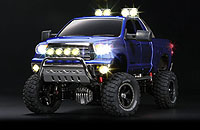 23668 Toyota Tundra High Lift
Full Operation Mica Silver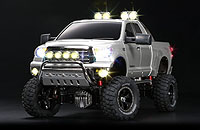 23690 Toyota 4x4 Bruiser RN36
Factory Finished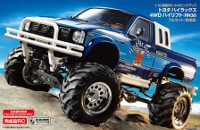 42000 series
Since 2007, Tamiya has dedicated this series to the sole TRF kits (which are listed in another article)... with 2 exceptions. In the early days of the series, 2 intruders managed to sneak in:
42103
TA-05 MS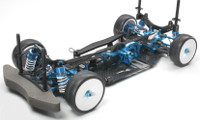 42107
TB EVO V MS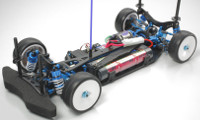 47000 series
This series was abandoned by Tamiya: it was dedicated to the first TamTech generation from 1986.
47001
Porsche 962C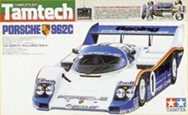 47002
Lancia LC2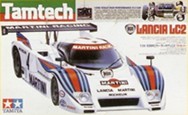 47003
BMW GTP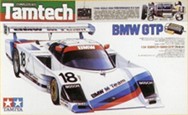 47004
Ford Mustang Probe GTP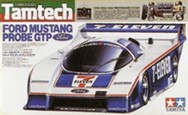 47005
Ferrari Testarossa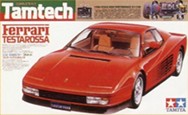 47006
Porsche 961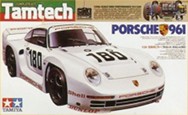 47007
Lamborghini Countach 5000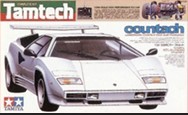 47008
Ferrari 643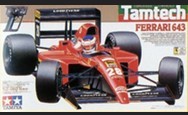 47009
Lotus Type 102B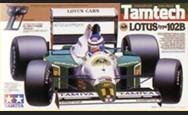 47010
McLaren MP4/6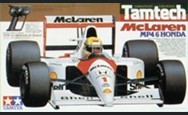 47100 series
To my knowledge, this series has never been used so far by Tamiya.
47200 series
Another series abandoned by Tamiya for years: it only counts 2 models, both based on the 1/18th scale TLT-1 chassis (Tamiya Little Truck).
The TLT-1 chassis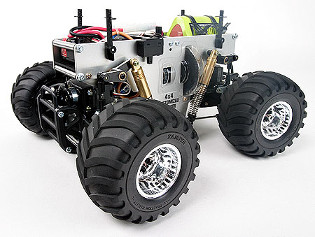 47201 TLT-1 Rock Buster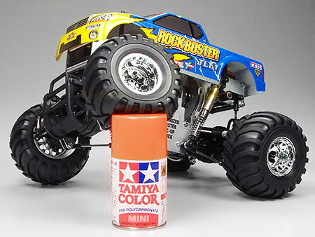 47202 TLT-1 Max Climber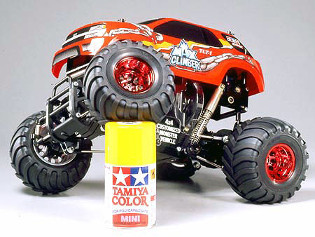 47300 series
This is a whole new series inaugurated in 2015, but it became more widely known by the end of 2016 when the first information leaked about the Bigwig re-release. However, Tamiya retroactively modified the reference of already existing 84000 models to incorporate them into this new 47000 series. Only the kits are listed here: when the model was "transfered" from the 84000 series, I added the "old" reference. When the model is a re-release, more information can be found in the article on Tamiya re-releases.
47301
TT-02D Type-S Chassis Kit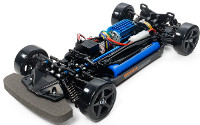 47304 (84389)
Fighting Buggy 2014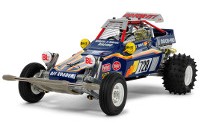 47305
Toyota Land Cruiser 40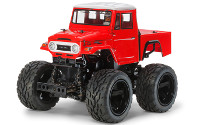 47308 (84316)
Volkswagen Golf Mk.1 Grp.2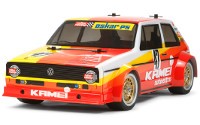 47321 (84399)
Porsche 911 GT2 Racing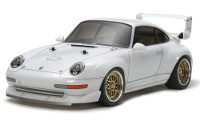 47326 (84409)
TT-02R Chassis Kit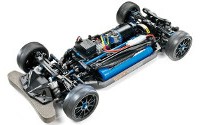 47329
Metal Dump Truck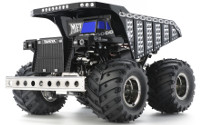 47330
The Bigwig 2017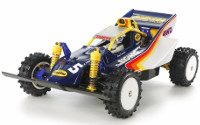 47346
Neo Scorcher Blue Metallic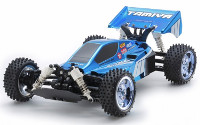 47347
Racing Fighter Chrome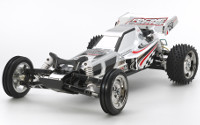 47348 (84331)
The Grasshopper Candy Green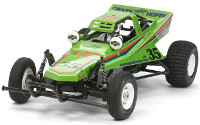 47349 (84375)
XV-01 Long Damper Spec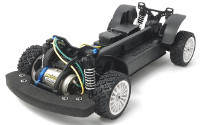 47350
Top Force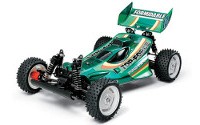 47355
Dual Ridge Black Metallic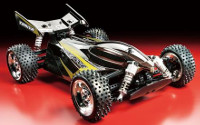 49000 series
From the beginning of the 2000, Tamiya used this series for limited series RC products, from re-released models "as per original" or "modernized" up to modern hopped-up chassis. This series seems to have been abandoned because it "reached" old references used previously.
49154
Tyrrell P34 Six Wheeler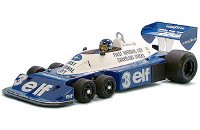 49190
Dyna Storm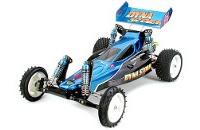 49191
Ferrari 312T3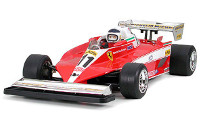 49207
TA-04 Pro Blue Collection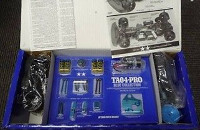 49278
TA-04 TRF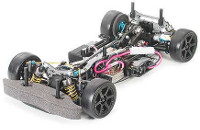 49283
TB EVO 3 Surikarn Limited Edition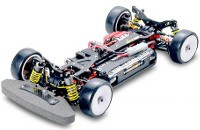 49284
TA-04R Tuned Chassis Kit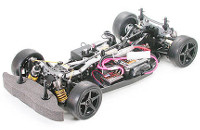 49336
F201 Tuned Chassis Kit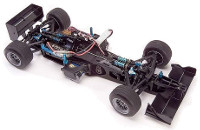 49337
Wild Willy 2000 Metallic Special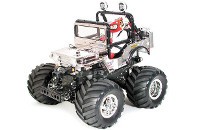 49348
TB-02R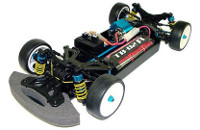 49352
Subaru Impreza WRC TL-01RA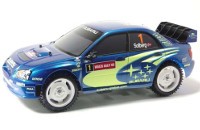 49353
TB Evolution IV MS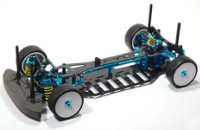 49377
TA-03F Pro Drift Spec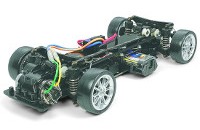 49400 Porsche 934 Turbo RSR
(30th Anniversary)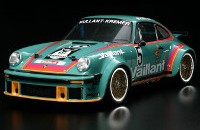 49417
M-03R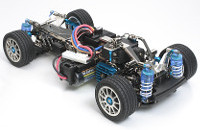 49418
TA-05R Chassis Kit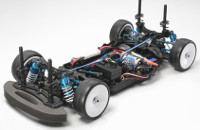 49458
TB-02 Drift Spec Chassis Kit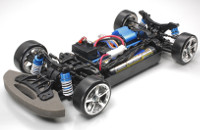 49459
Lunch Box Gold Edition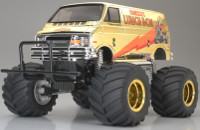 49475
DT-02 MS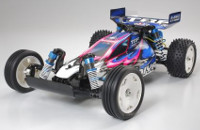 49486 Nismo Coppermix Silvia
TB-02 Drift Spec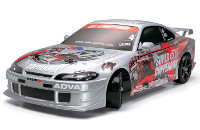 49489 Willcom Advan
Vemac 408R TA-05 IFS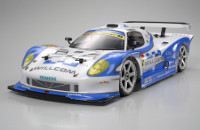 49491
TA-05 IFS R Chassis Kit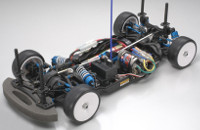 49498
F-103RM With Body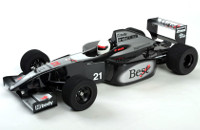 49501
Grasshopper II Super G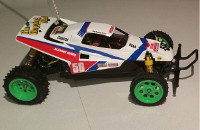 49592 Sauber C12
1994 Tamiya All Japan Champion