Page 1 of 4
Opel V8 Coupé DTM 2000
Surprise: this is the TL-01 chassis come back in my collection, this time as an on-raod version. My collection evolution, and especially the fact that it now counts more on-roaders than off-roaders, made me realize my lack of driving skills. So I wanted a simple, reliable and cheap model for training.
The TL-01 chassis family
The TL-01 chassis reigned from 1997 to 2002 in Tamiya's offering with about thirty models including a variant with two buggies.
58191 Calsonic Skyline GTR (1997)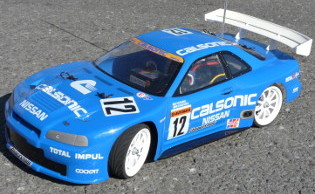 The TL-01 (on-road) chassis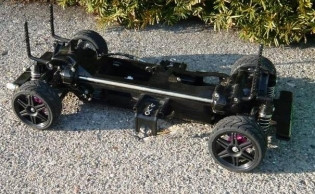 58301 Baja King (2002)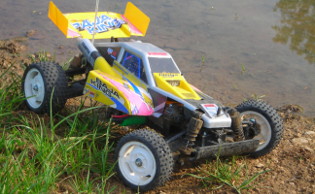 58195
Alfa Romeo 155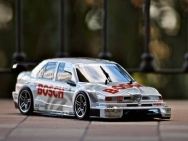 58201
Celica GT-Four 97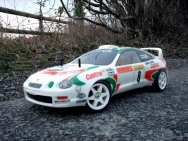 58212
Peugeot 406 ST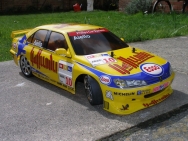 58216
Ford Escort WRC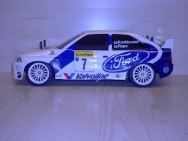 58219
Mitsubishi Lancer EVO IV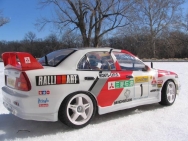 58222
Ford SVT F-150 Lightning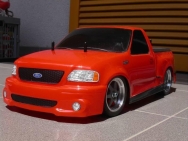 58223
Penzoil Nismo GTR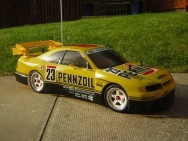 58226
Subaru Impreza WRC (ltd ed)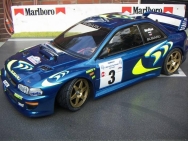 58228
Ford SVT Mustang Cobra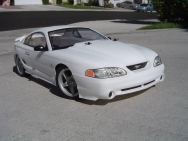 58233
Castrol Mugen NSX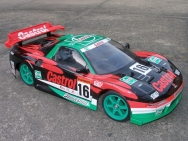 58237
Lexus IS 200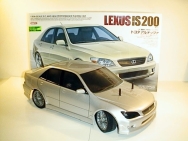 58238
Schlesser Buggy Megane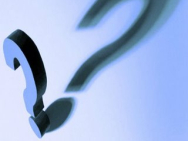 58241
Ford focus WRC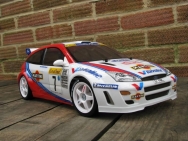 58244
Mercedes CLK GTR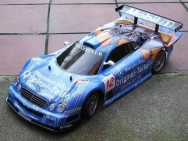 58246
Stadium Raider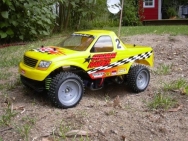 58251
Lexus GS 400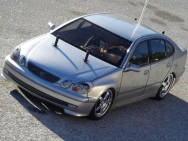 58255
Calsonic Skyline GT-R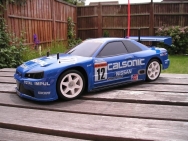 58260
Mercedes Benz CLK DTM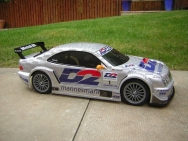 58263
Opel V8 Coupé DTM 2000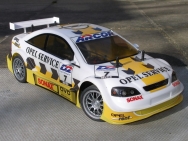 58264
Castrol Toyota Toms Supra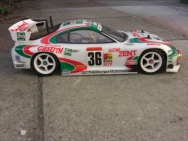 58273
Subaru Impreza WRC 2001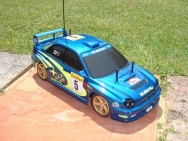 58277 (= 58273 peinte)
Subaru Impreza WRC 2001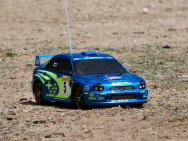 58283
Porsche 911 GT3 Cup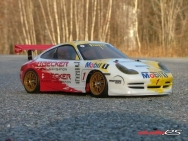 58287
Nissan 350 z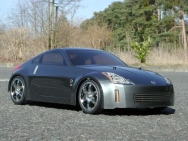 58289
Ferrari Modena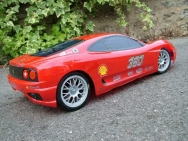 58292
Ford Focus WRC 02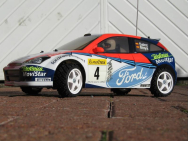 58293
Beams Integra Type R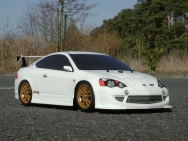 58296
CLK DTM 2002 AMG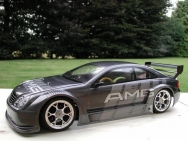 The offer is wide and anyone can find what he likes. Only the bodyshell and sometimes the wheels and tires may vary, except kits 58293 and 58296 using the TL-01LA (Long Arms) variant.
The kit 58238 was never released to a licensing problem with the bodyshell. It should have been a Stadium Raider (58246) configuration with off-road wheels. As for the buggy variant (TL-01B), only two models used it (among which the Baja King: the link to its dedicated article is given at the end of the present article).
My TL-01 when it arrived
This is a second-hand model: perfect for what I plan. It will be given a spare bodyshell I already had in stock.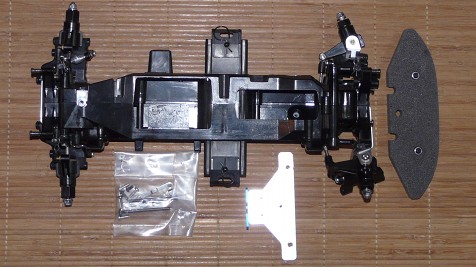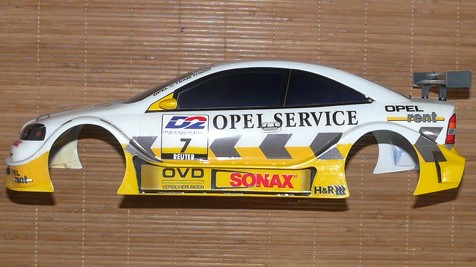 The model is almost brand new and I received it with the optional front and rear stabilizer set (reference 53324), the adjustable turnbuckle tie-rod set (reference 53300), the carbon propeller shaft (reference 53323) and the aluminum front C-hubs. Anyway, I won't spend a lot of time on this model: I will leave the bodyshell untouched except by adding adhesive tape to protect it from my poor driving skills.