Page 1 of 2
58600 series kits
For the moment, the series gives room to nostalgia with the re-releases of the Blackfoot, Monster Beetle, Grasshopper II and Honda City Turbo, but also to new models based on classic chassis like the CC-01 and F103GT. Tamiya also continues to release fun models based on the WR-02 and GF-01 chassis, and it looks like a new "category" has born with race truck bodies fitted on the popular TT-01E chassis.
On the chassis side, news are the MF-01X for small SUVs in M-Chassis format, and the single belt TA-07 with 3 motor position locations.
On some models, links will lead you to more detailed articles.
Official model photos are © Tamiya.
58601
Tractor Kumamon Version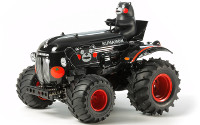 Year: 2014
Type: off-road
Drive: rear wheel drive
Chassis base: WR-02G
58602
Mitsubishi Pajero Rally Sports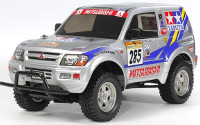 Year: 2015
Type: off-road
Drive: 4 wheel shaft driven
Chassis base: CC-01
58603
Volkswagen Amarok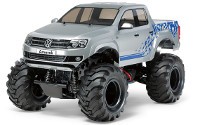 Year: 2015
Type: off-road
Drive: rear wheel drive
Chassis base: WT-01N
58604
Nissan Skyline GT-R R33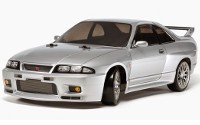 Year: 2015
Type: on-road
Drive: 4 wheel shaft driven
Chassis base: TT-02D
58605
Nismo R34 GT-R Z-Tune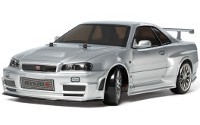 Year: 2015
Type: on-road
Drive: 4 wheel shaft driven
Chassis base: TT-02D
58606
Alfa Romeo 155 V6 TI Martini
Year: 2015
Type: on-road
Drive: 4 wheel shaft driven
Chassis base: TT-02
58607
Subaru BRZ R&D Sport 2014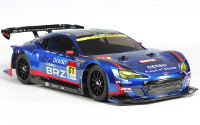 Year: 2015
Type: on-road
Drive: 4 wheel shaft driven
Chassis base: TT-02
58608
Sandshaker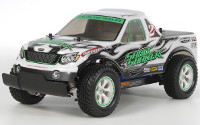 Year: 2015
Type: off-road
Drive: 4 wheel shaft driven
Chassis base: TT-02T
58609
Mercedes-Benz Unimog 425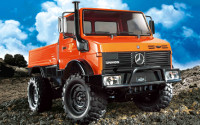 Year: 2015
Type: off-road
Drive: 4 wheel shaft driven
Chassis base: CC-01
58610
Aqroshot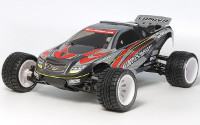 Year: 2015
Type: off-road
Drive: rear wheel drive
Chassis base: DT-03T
58611
Honda City Turbo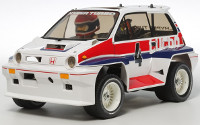 Year: 2015
Type: on-road
Drive: rear wheel drive
Chassis base: WR-02C
58612
Nismo Coppermix Silvia Drift Spec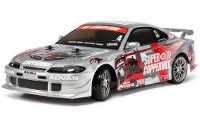 Year: 2015
Type: on-road
Drive: 4 wheel shaft driven
Chassis base: TT-02D
58613
Toyota Supra Drift Spec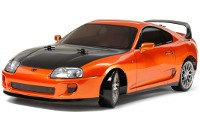 Year: 2015
Type: on-road
Drive: 4 wheel shaft driven
Chassis base: TT-02D
58614
Suzuki Jimny JB23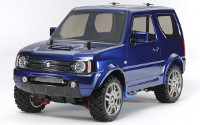 Year: 2015
Type: off-road
Drive: 4 wheel shaft driven
Chassis base: MF-01X
58615
Buggy Kumamon Version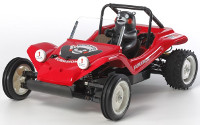 Year: 2015
Type: off-road
Drive: rear wheel drive
Chassis base: DT-02
58616
Volkswagen Amarok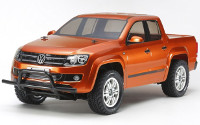 Year: 2015
Type: off-road
Drive: 4 wheel shaft driven
Chassis base: CC-01
58617
Nissan GT-R LM Nismo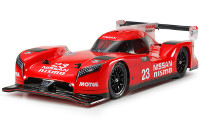 Year: 2015
Type: on-road
Drive: rear wheel drive
Chassis base: F103GT
58618
Monster Beetle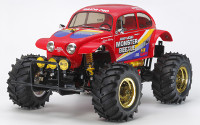 Year: 2015
Type: off-road
Drive: rear wheel drive
Chassis base: 58038
58619
Petronas TOM'S RC F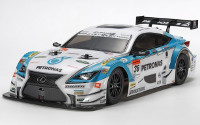 Year: 2015
Type: on-road
Drive: 4 wheel shaft driven
Chassis base: TT-02
58620
Toyota FJ Cruiser Black Special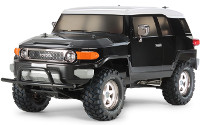 Year: 2015
Type: off-road
Drive: 4 wheel shaft driven
Chassis base: CC-01
58621
Suzuki Jimny JB23 Metallic Blue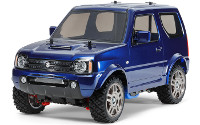 Year: 2015
Type: off-road
Drive: 4 wheel shaft driven
Chassis base: MF-01X
58622
Heavy Dump Truck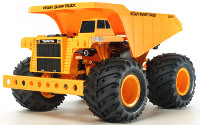 Year: 2015
Type: off-road
Drive: 4 wheel drive
Chassis base: GF-01
58623
Nissan GT-R Drift Spec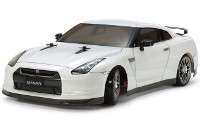 Year: 2015
Type: on-road
Drive: 4 wheel shaft driven
Chassis base: TT-02D
58624
Mazda MX-5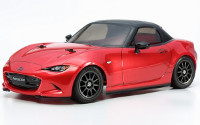 Year: 2015
Type: on-road
Drive: front wheel drive
Chassis base : M-05
58625
Motul Autech GT-R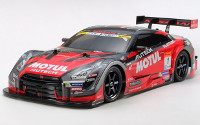 Year: 2015
Type: on-road
Drive: 4 wheel shaft driven
Chassis base: TT-02
58626
Raikiri GT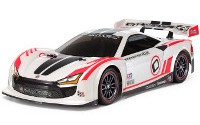 Year: 2016
Type: on-road
Drive: 4 wheel shaft driven
Chassis base: TT-02
58627
Mitsubishi Pajero Black Special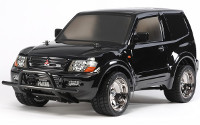 Year: 2016
Type: off-road
Drive: 4 wheel shaft driven
Chassis base: CC-01
58628
Racing Fighter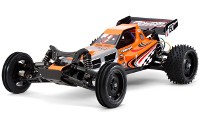 Year: 2016
Type: off-road
Drive: rear wheel drive
Chassis base: DT-03
58629
Mercedes-Benz G 320 Cabrio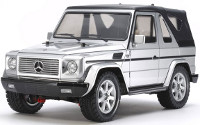 Year: 2016
Type: off-road
Drive: 4 wheel shaft driven
Chassis base: MF-01X
58630
Plasma Edge II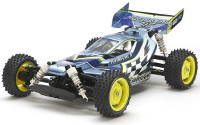 Year: 2016
Type: off-road
Drive: 4 wheel shaft driven
Chassis base: TT-02B
58631
Subaru Impreza Monte-Carlo '99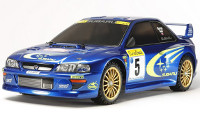 Year: 2016
Type: on-road
Drive: 4 wheel shaft driven
Chassis base: TT-02
58632
Team Hahn Racing MAN TGS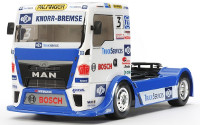 Year: 2016
Type: on-road
Drive: 4 wheel shaft driven
Chassis base: TT-01E
58633
Blackfoot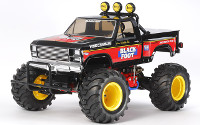 Year: 2016
Type: off-road
Drive: rear wheel drive
Chassis base: 58038
58634
Honda NSX 2016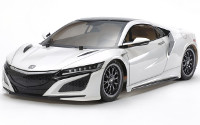 Year: 2016
Type: on-road
Drive: 4 wheel shaft driven
Chassis base: TT-02
58635
Mercedes-Benz G 320 Cabrio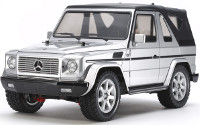 Year: 2016
Type: off-road
Drive: 4 wheel shaft driven
Chassis base: MF-01X
58636
TA07 PRO Chassis Kit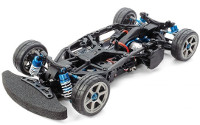 Year: 2016
Type: on-road
Drive: 4 wheel belt driven
Chassis base: TA-07 Pro
58637
Honda Civic SiR (EG6)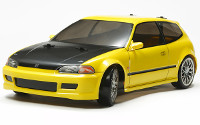 Year: 2016
Type: on-road
Drive: 4 wheel shaft driven
Chassis base: TT-02D
58638
Mercedes-Benz 190E 2.5-16 Evo2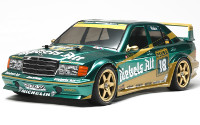 Year: 2016
Type: on-road
Drive: 4 wheel shaft driven
Chassis base: TT-01E
58639
Mercedes-Benz AMG GT3
Year: 2016
Type: on-road
Drive: 4 wheel shaft driven
Chassis base: TT-02
58640
Mazda 2 - Demio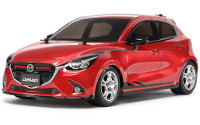 Year: 2017
Type: on-road
Drive: front wheel drive
Chassis base : M-05
58641
Mitsubishi Lancer Evo.X Drif Spec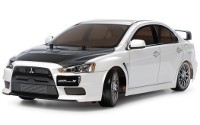 Year: 2017
Type: on-road
Drive: 4 wheel shaft driven
Chassis base: TT-02D
58642
Team Reinert Racing MAN TGS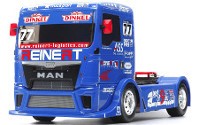 Year: 2017
Type: on-road
Drive: 4 wheel shaft driven
Chassis base: TT-01E
58643
The Grasshopper II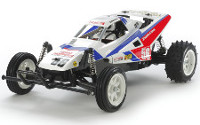 Year: 2017
Type: off-road
Drive: rear wheel drive
Chassis base: 58043
58644
Ferrari F12TdF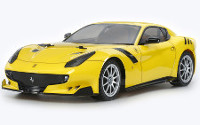 Year: 2017
Type: on-road
Drive: 4 wheel shaft driven
Chassis base: TT-02
58645
Subaru WRX STI 24h Nurburgring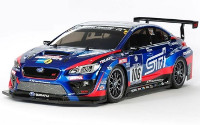 Year: 2017
Type: on-road
Drive: 4 wheel shaft driven
Chassis base: TT-02
58646
Konghead 6x6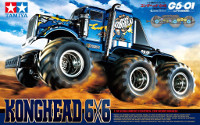 Year: 2017
Type: off-road
Drive: 6 wheel drive
Chassis base: G6-01
58647
M-07 Concept Chassis Kit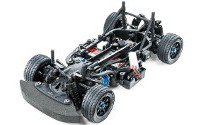 Year: 2017
Type: on-road
Drive: front wheel drive
Chassis base : M-07
58648
Mazda RX-7 (FD3S) Drift Spec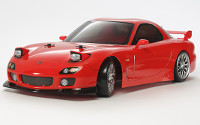 Year: 2017
Type: on-road
Drive: 4 wheel shaft driven
Chassis base: TT-02D
58649
NSU TT Jagermeister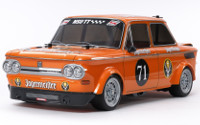 Year: 2017
Type: on-road
Drive: front wheel drive
Chassis base : M-05
58650
Volkswagen Beetle Rally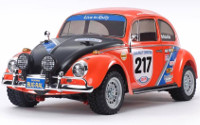 Year: 2017
Type: off-road
Drive: 4 wheel shaft driven
Chassis base: MF-01X
Details